Mast Punjabi Chutkule aur Majedar Punjabi Non Veg Jokes
Pappu
First Time Plane te Beta…
Jidda Ea Plane Da Agla Tire Uthe Uthiya
Pappu Pilot Nu Kuttan Lag Giya Te Usnu Kiha…
Saaliya Main Pelah Ea Dariya Piya Te Tu Stunts Mar Riha!!
**********
Amitabh – Ab aakhri sawal 1
crore ka what is your fathers
name?
Pappu – Hasne laga.
Amitabh – Has kyon rhe ho.?
Pappu – Kanjra option ta de..
**********
Sardar ne beti ke Room main Cigarette Dekha,
O God She Smoke
Whisky Dekha,
O God She Drink
Fir ek ladka uske kamre main dekha,
Thank God ye sab is ladke ka hai
***********
Sardar – oof ye roj roj CONDOM
lagane ke chakkar mein, mein to
pareshan ho gaya hoon!
Wife – tusi
Lamination kyu nahi karwa late.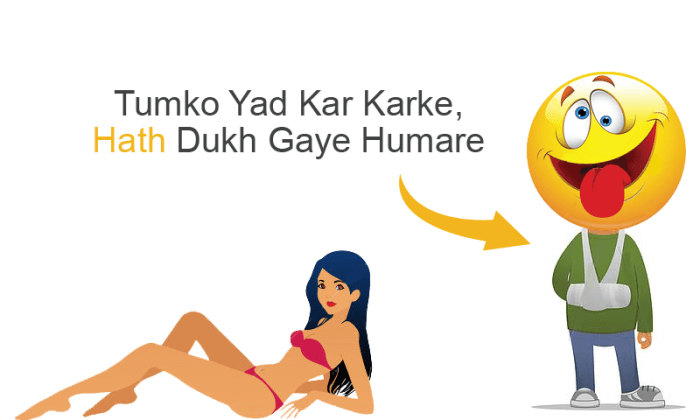 ***********
3 Sardars talking about aids…
1 – mai to condom ke bina karta nahi.
2 – mai to ungli main bhi
condom pehenta hu.
3 – mai to
bilkul risk nahi leta padosi se
karwata hun..