Happy National Cheese Pizza Day – Jokes / Chutkule / SMS
Yes It's National Cheese Pizza Day! On September 5th 2017. Order up or bake up your own cheese pizza to celebrate National Cheeze Pizza Day!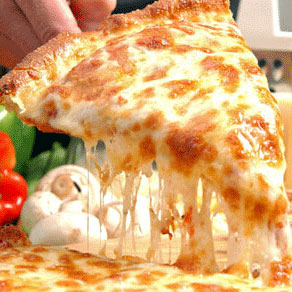 On this special day, get a classic slice for yourself and some slices for your friends.
Each year, more than 2 billion pounds of pizza cheese is produced in the U.S. alone.
About 93% of Americans eat at least one pizza every month.
Latest Tweets Trending on Twitter
#NationalCheesePizzaDay
Latest Trending Jokes on Pizza
A Girl orders a pizza…
Pizza wala – asked if he wants it cut into six or 12 pieces.
She responds, "Six, please. I could never eat 12 pieces."
**********
Robert – Yoo I ordered a Pizza & Came with no Toppings on it or anything, Its Just Bread
Domino's – We're sorry to hear about this!
Robert (minutes later) – Never mind, I opened the pizza upside down…